March 23, 2021 The program recognizes excellence in Ohio University Culinary Services employees.
October 23, 2020 Culinary Services hosted a food drive at the Baker University Center Parking Lot on Friday, Oct. 16, which was World Food Day.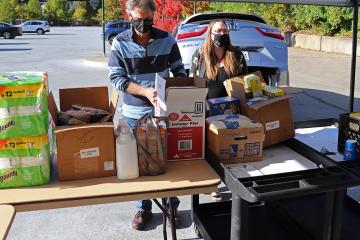 August 24, 2020 Ohio University's Culinary Services has launched the Curbside Community Meals program to provide safe carryout food service to members of the University and local community.