Stories tagged with: Department of Educational Studies
January 23, 2022 This free four-part series of conversations is designed to explore the leadership trajectories and experiences of various individuals connected to the field of education.
September 30, 2021 For the first time, the Patton College of Education is bringing hip-hop culture into the classroom, implementing unique initiatives to put more people of color at the front of classrooms.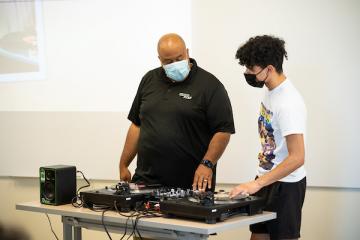 October 29, 2019 Rawls will discuss hip-hop based education, the integration of hip-hop into academic curriculum, and his book, "Youth Culture Power: A #HipHopEd Guide to Building Teacher-Student Relationships."