The final poem of issue 31, "O Youthfulness," is a catalog of the very-muchness of our lives, from "regrettable sartorial choices" to "running the anchor leg" of a relay race, to "diving from a cliff so swift you can't tell/ Flight from impact."

"O Youthfulness"—sad, comic, utterly surprising—was written by Dean Young. Dean, a poetic luminary and a great friend to New Ohio Review, passed away in August, at 67. We dedicate this issue to him.


New Ohio Review submission periods are Sept. 15th to Dec. 15th and January 15th to April 15th. A subscribe-and-submit option is available year round.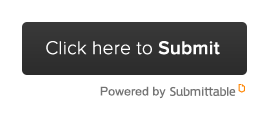 Congratulations
Poems by Hannah Marshall and Nancy Miller Gomez from issue 27, and poems by Darius Simpson and Emily Lee Luan from issue 28, will appear in Best American Poetry 2021, edited by Tracy K. Smith.


Emily Lee Luan has won a 2021 Pushcart Prize for her poem "Ruthless," which appeared in issue 27.


Tony Hoagland's poem "Sunday at the Mall," from issue 25, appeared in Best American Poetry 2020.


Robert Cording's poem "Icarus" was recently featured on Poetry Daily.


Jacqueline Doyle's essay "Haunted Houses" and Jane Marcellus's essay "Rabbit Summer" were selected as notable essays for Best American Essays 2020.


Robert Hinderliter's story, "Coach O," from NOR 24, was selected by Jonathan Lethem for inclusion in Best American Mystery Stories 2019.


"The Present" by Billy Collins and "Certain Things" by David Brendan Hopes (both from NOR 22) were featured in Best American Poetry 2017.


NOR 22 and Michael Lavers's poem "The Burden of Humans" was featured on the Website Poetry Daily.


Kelsey Ronan's "The Genesee Towers," from NOR 20, was included in New Stories from the Midwest 2 (New American Press).


Krista Christensen's "Etymologies," from NOR 19, was listed in the Notable section of Best American Essays 2017.


So I'm learning to squeeze a little discipline
From the porous emotions, though they're prone to go berserk,
Like weasels on a trapeze.
Recent Contest Winners

2022 Fiction Prize, selected by Madeline ffitch

"Wolf," by Julia Strayer

2022 Nonfiction Prize, selected by Melissa Febos

"Speak Up," by Jesse Lee Kercheval


2022 Poetry Prize, selected by Kim Addonizio

"Lucidity," by Ken Holland

2021 Editors' Prize in Fiction, selected by Patrick O'Keeffe

"The Mentor," by Lexi Pandell

2021 Editors' Prize in Nonfiction, selected by Eric LeMay

"How Do You Name a Hurricane?" by Amy Lee Scott

Featured Pieces from NOR