NOR 27 includes poems about finding solace in nature and about finding peace within sorrow, a feature in which five writers address how poetry is influenced by technology, and a piece of fiction that details how a society responds in surprising ways to the emergence of a shocking danger. The issue can be ordered here.

New Ohio Review submission periods are Sept. 15th to Dec. 15th and January 15th to April 15th. A subscribe-and-submit option is available year round.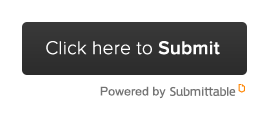 Congratulations
Robert Hinderliter's story, "Coach O," from NOR 24, was selected by Jonathan Lethem for inclusion in Best American Mystery Stories 2019.


Kelsey Ronan's "The Genesee Towers," from NOR 20, was included in New Stories from the Midwest 2 (New American Press).


"The Present" by Billy Collins and "Certain Things" by David Brendan Hopes (both from NOR 22) were featured in Best American Poetry 2017.


NOR 22 and Michael Lavers's poem "The Burden of Humans" was featured on the Website Poetry Daily.
Krista Christensen's "Etymologies," from NOR 19, was listed in the Notable section of Best American Essays 2017.


Eleanor Wilner's "To Think of How Cold," from NOR 17, was listed in the Notable section of Best American Essays 2017.


Julie Henson's "Sisters Peeling" and Tamie Parker Song's "Manhandled" were listed as Notable Essays in Best American Essays 2016. That's every essay that was published in NOR 18!


Miles Harvey's "At the Grave of Sadie Thorpe" received a Notable Essays citation in Best American Essays 2015. Find his nonfiction essay in NOR 15.


Sherman Alexie selected Bethany Schultz Hurst's "Crisis on Infinite Earths: Issues 1-12" from NOR 16 for inclusion in Best American Poetry edition 2015.


T.C. Boyle selected Kevin Canty's "Happy Endings" from NOR 15 for the Best American Short Stories 2015.
So I'm learning to squeeze a little discipline
From the porous emotions, though they're prone to go berserk,
Like weasels on a trapeze.
2019 Contest Winners

Fiction Prize, selected by Claire Vaye Watkins

"Coyotes," by Terri Leker

Nonfiction Prize, selected by Kiese Laymon

"Promised Lands," by Christie Tate


Poetry Prize, selected by Tyehimba Jess

"The Flash," by Jennifer Givhan

Featured NOR Audio