Update: We have extended the 2020 Contest-deadline to April 22nd.
We are now accepting submissions for the annual (2020) Contests. Click below to read more and to submit your best work today.
Entry Fee: $22 (with a one-year subscription included)
Prizes: $1,500 prize in each genre
Deadline: April 22, 2020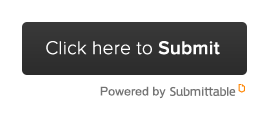 Guidelines:
Entrants may submit up to six single-spaced pages of poetry or 20 double-spaced pages of prose. If you are submitting through our online system, we prefer Microsoft Word documents (.doc or .docx). Contest entries are judged blind, so please include your name in your cover letter only. No names should appear on contest manuscripts. Past contest winners may not enter again. Electronic submissions may be submitted via:
If subscribers wish to mail to our contest, submissions must be postmarked by April 15th and should be sent to:
New Ohio Review
English Dept.
45 University Terrace
201 Ellis Hall
Ohio University
Athens, OH 45701
All contest submissions will be considered for regular publication.
2019 New Ohio Review Contest Winners
Fiction Prize, selected by Claire Vaye Watkins
"Coyotes," by Terri Leker
Nonfiction Prize, selected by Kiese Laymon
"Promised Lands," by Christie Tate

Poetry Prize, selected by Tyehimba Jess
"The Flash," by Jennifer Givhan
2018 New Ohio Review Contest Winners
Fiction Prize, selected by Mary Gaitskill
"Return," by Analia Villagra
Nonfiction Prize, selected by Roxane Gay
"Who's Loving You," by Kelsey Ronan

Poetry Prize, selected by Kevin Prufer
"My Babysitter Karen B Who Was Sent to Willard Asylum," by Jessica Cuello