2017 New Ohio Review Contest
Judges:
Fiction: Colm Toibin
Nonfiction: Phillip Lopate
Poetry: Rosanna Warren
Contest submissions run January 15 until April 15 annually. (The 2017 Contest is now closed.)



Entry Fee: $20 (with a one-year subscription included)
Prizes: $1,000 prize in each genre

Guidelines:
Entrants may submit up to six single-spaced pages of poetry or 20 double-spaced pages of prose. If you are submitting through our online system, we prefer Microsoft Word documents (.doc or .docx). Contest entries are judged blind, so please include your name in your cover letter only. No names should appear on contest manuscripts. Past contest winners may not enter again. Electronic submissions may be submitted via: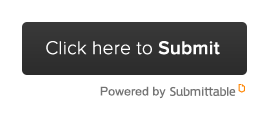 If subscribers wish to mail to our contest, submissions must be postmarked by April 15th and should be sent to:
New Ohio Review
English Dept.
360 Ellis Hall
Ohio University
Athens, OH 45701
All contest submissions will be considered for regular publication.
2016 New Ohio Review Contest Winners
Fiction (Selected by Charles Johnson)

Winner: Leslie Rodd, "Audition."
Nonfiction (Selected by Elena Passarello)
Winner: Gail Griffin, "A Creature, Stirring."

Poetry (Selected by Tony Hoagland)

Winner: Michael Pearce, "Henry's Horses," "The Boy on the Ridge," "The Pale Man."