Announcing the 2016 New Ohio Review Prizes
Judges:
Fiction Judge: Charles Johnson
Nonfiction Judge: Elena Passarello
Poetry Judge: Tony Hoagland
Contest opens January 15, 2016
Postmark Deadline: April 15, 2016
Entry Fee: $20 (with a one-year subscription included)
Prizes: $1,000 prize in each genre

Guidelines:
Entrants may submit up to six single-spaced pages of poetry or 20 double-spaced pages of prose. If you are submitting through our online system, we prefer Microsoft Word documents (.doc or .docx). Contest entries are judged blind, so please include your name in your cover letter only. No names should appear on contest manuscripts. Past contest winners may not enter again. Electronic submissions may be submitted via: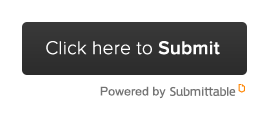 Mail submissions must be postmarked April 15th and should be sent to:
New Ohio Review
English Dept.
360 Ellis Hall
Ohio University
Athens, OH 45701
All submissions will be considered for regular publication.
All manuscripts and correspondence regarding submissions should be accompanied by a S.A.S.E. For international submissions, please include a stamped International Reply Coupon (I.R.C.) with your S.A.S.E. or provide a valid e-mail address. Unless you specify in your cover letter that you would like your manuscript returned (and supply sufficient postage), all unused manuscripts will be recycled.
2015 New Ohio Review Contest Winners
Congratulations to this year's contest winners. All prize winners were published in the fall 2015 issue (NOR 18). We are grateful to all of our entrants.
Fiction (Selected by Maud Casey)
Winner: Suzanne McConnell, "Neighbors"
Second Prize: Susan Finch, "Rock Harbor"
Poetry (Selected by Robert Pinsky)
Winner: Keith Kopka, "Not Holding the Gun" and "You, Strung"
Second Prize: Christopher Kempf, "In a Year of Drought, I Drink Wine in a Los Angeles Hot Tub," "Before the Storm," and "The Wall"