While NOR 29 begins with a poem about beginnings ("Ode to the Fresh Start," by Susan Blackwell Ramsey), pieces like Elton Glaser's "Entropy," Darius Simpson's "We Don't Die," and Stephanie Choi's "Spring Reflection" detail a halting, many-steps-forward-many-steps-back re-emergence. That's our default speed.

The issue also features pristine essays by Rose Strode and John Hazard and eccentric stories by Stephanie Wheeler and George Choundas, among many others. Inside you'll also find, after an instant-classic closing poem by Ted Kooser, our feature in which we asked eight poets to reflect on some of their favorite children's literature. Order it here.

New Ohio Review submission periods are Sept. 15th to Dec. 15th and January 15th to April 15th. A subscribe-and-submit option is available year round.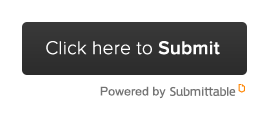 Congratulations
Poems by Hannah Marshall and Nancy Miller Gomez from issue 27, and poems by Darius Simpson and Emily Lee Luan from issue 28, will appear in Best American Poetry 2021, edited by Tracy K. Smith.


Emily Lee Luan has won a 2021 Pushcart Prize for her poem "Ruthless," which appeared in issue 27.


Tony Hoagland's poem "Sunday at the Mall," from issue 25, appeared in Best American Poetry 2020.


Robert Cording's poem "Icarus" was recently featured on Poetry Daily.


Jacqueline Doyle's essay "Haunted Houses" and Jane Marcellus's essay "Rabbit Summer" were selected as notable essays for Best American Essays 2020.


Robert Hinderliter's story, "Coach O," from NOR 24, was selected by Jonathan Lethem for inclusion in Best American Mystery Stories 2019.


"The Present" by Billy Collins and "Certain Things" by David Brendan Hopes (both from NOR 22) were featured in Best American Poetry 2017.


NOR 22 and Michael Lavers's poem "The Burden of Humans" was featured on the Website Poetry Daily.


Kelsey Ronan's "The Genesee Towers," from NOR 20, was included in New Stories from the Midwest 2 (New American Press).


Krista Christensen's "Etymologies," from NOR 19, was listed in the Notable section of Best American Essays 2017.


So I'm learning to squeeze a little discipline
From the porous emotions, though they're prone to go berserk,
Like weasels on a trapeze.
2020 Contest Winners

Fiction Prize, selected by Lauren Groff

"The Names You Choose," by Nicole VanderLinden

Nonfiction Prize, selected by Ira Sukrungruang

"There Will be Salvation Yet," by Tania De Rozario


Poetry Prize, selected by Ada Limón

"Ruthless"; "When My Sorrow Was Born," by Emily Lee Luan

Editors' Prize in Poetry, selected by J. Allyn Rosser

"Polar Bear"; "The Scar," by George Bilgere

Editors' Prize in Prose, selected by Mandy Berman

"We Are the Bachelorettes and We Insist," by Susan Finch

Featured Pieces from NOR