The Spring 2023 issue of New Ohio Review features ten essays on reproductive rights in literature and poems by George Bilgere, Lynn Emanuel, and Kari Gunter-Seymour. Also included are winners of our contests from 2022. Purchase the issue here.



New Ohio Review submission periods are Sept. 15th to Dec. 15th and January 15th to April 15th. A subscribe-and-submit option is available year round.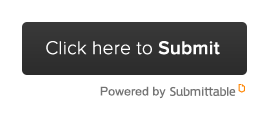 Congratulations
Steve Fox won the Zona Gale Award for Short Fiction (Wisconsin Writers Awards) for "Sometimes Creek," which appeared in NOR 31.


"The Frozen Shoulder," by Rose Strode, from issue 29, was listed in the Notable section of Best American Essays 2022.


Poems by Hannah Marshall and Nancy Miller Gomez from issue 27, and poems by Darius Simpson and Emily Lee Luan from issue 28, appeared in Best American Poetry 2021, edited by Tracy K. Smith.


Emily Lee Luan won a 2021 Pushcart Prize for her poem "Ruthless," which appeared in issue 27.


Tony Hoagland's poem "Sunday at the Mall," from issue 25, appeared in Best American Poetry 2020.


Jacqueline Doyle's essay "Haunted Houses" and Jane Marcellus's essay "Rabbit Summer" were selected as notable essays for Best American Essays 2020.


NOR 22 and Michael Lavers's poem "The Burden of Humans" was featured on the Website Poetry Daily.


Kelsey Ronan's "The Genesee Towers," from NOR 20, was included in New Stories from the Midwest 2 (New American Press).


So I'm learning to squeeze a little discipline
From the porous emotions, though they're prone to go berserk,
Like weasels on a trapeze.