New Ohio Review submissions periods are September 15th to December 15th and January 15th to April 15th.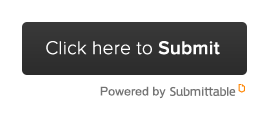 Congratulations
To this year's 2016 Contest Winners: Michael Pearce, Leslie Rodd, and Gail Griffin

Miles Harvey's "At the Grave of Sadie Thorpe" received a Notable Essays citation in Best American Essays 2015. Find his nonfiction essay in NOR 15.

Jackie Craven was recently selected by Kate Bernheimer as the Omnidawn 2014 Fabulist Fiction Prize Winner! Craven's poetry can be found in NOR 18.

Judy Rowe Michaels, whose poem "Harping" from NOR 17, was just featured on Verse Daily.

Sherman Alexie has selected Bethany Schultz Hurst's "Crisis on Infinite Earths: Issues 1-12" from NOR 16 for inclusion in the upcoming Best American Poetry edition.

T.C. Boyle has selected Kevin Canty's "Happy Endings" from NOR 15 for the Best American Short Stories upcoming edition.

Lloyd Schwartz's "In Flight" from NOR 17 was recently featured on Poetry Daily.

Lawrence Raab, whose feature essay "Should Poems Tell the Truth?" from issue #16 was recently featured on the Poetry Daily website.

John Bargowski, whose poem "Activity Room" from issue #16 was also featured on the Poetry Daily website.

Charles Haverty has won the 2015 John Simmons Short Fiction Award (judged by Karen Russell) for his collection Excommunicados, which will be published in the fall of 2015 by the University of Iowa Press. The collection will include "A Toast in Cancun," which was first published in NOR 15.
So I'm learning to squeeze a little discipline
From the porous emotions, though they're prone to go berserk,
Like weasels on a trapeze.
Congratulations 2015 Contest Winners

Fiction Prizes, selected by Maud Casey

1st - Suzanne McConnell
2nd - Susan Finch

Poetry Prizes, selected by Robert Pinsky

1st - Keith Kopka
2nd - Christopher Kempf

Featured NOR Audio